"We've worked hard to create a safety culture," said Mikey Shields, Ringgold sow farm manager. "It makes my employees feel comfortable working here, which shows in our retention. We also trust and care about each other enough to speak up when one of us needs to be reminded to slow down and be safe."
Mikey's team just celebrated five years—20 quarters—of consecutive safety performance recognition, something he says he's particularly proud of — so much that he's planned a surprise pizza party for his whole team.
He's among the farm managers who place a greater emphasis on safety through consistent training, daily reminders and overall creating a workplace environment where their teams feel safe and empowered to speak up. He also takes advantage of the company's safety incentive program, which awards farms with cash prizes and swag.
"It's been a tremendous amount of work," said Mikey.
But it's worth it. Since implementing the safety program in 2014, there's been a 60% increase in farm teams like Mikey's that have been recognized for excellent safety performance with a 55% decrease in OSHA recordables.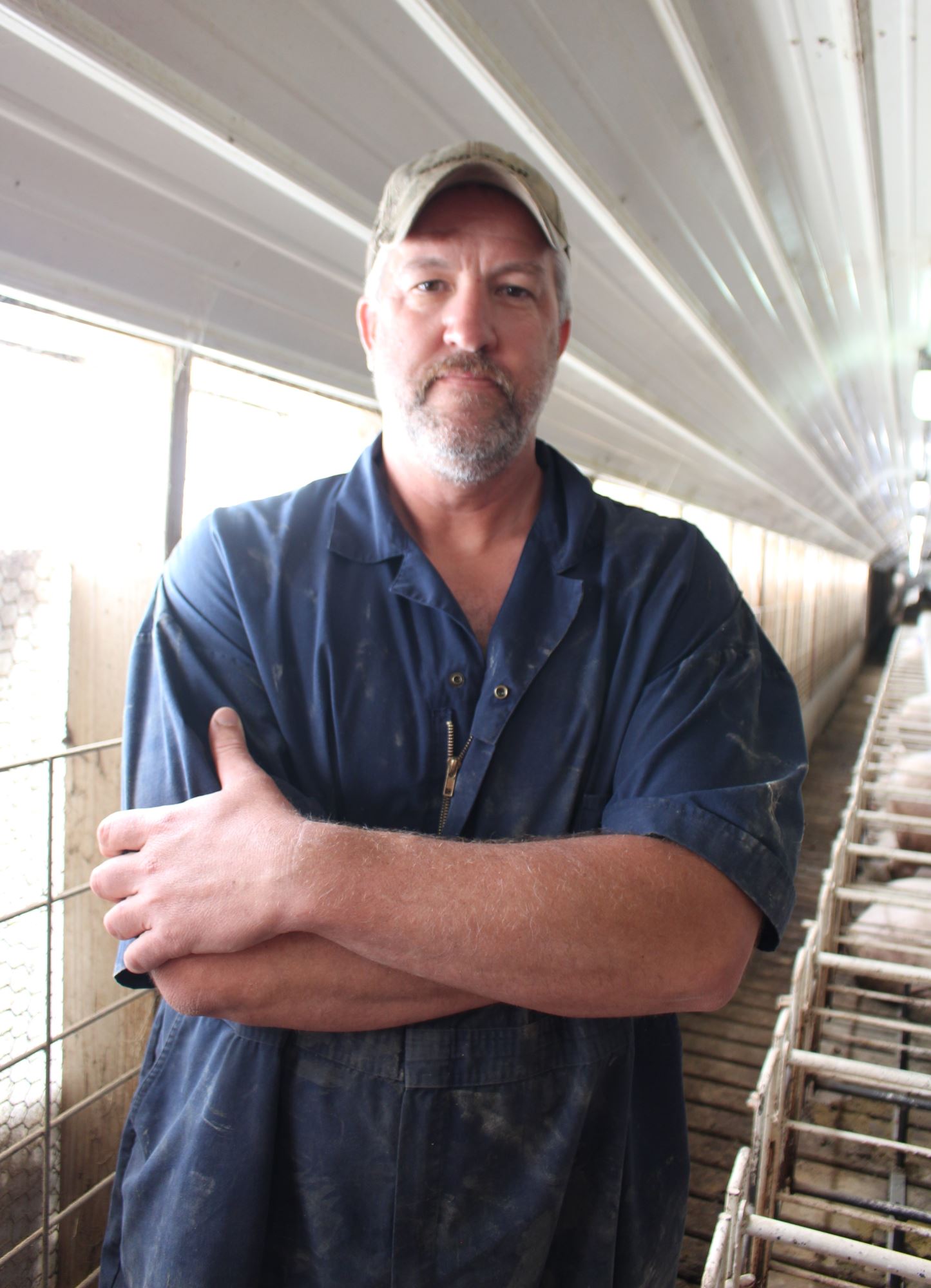 Mikey will be celebrating 28 years with Iowa Select Farms in 2022. His love of farming began in high school and college when he helped a local farmer care for his cattle and hogs. There, he gained an understanding of animal husbandry and grew a passion for the swine industry. However, reflecting on his early years, safety wasn't always a priority.
"Farmers weren't thinking about safety," he said. "We were trying to get all the work done before dark. We didn't have caretaker teams and specialized roles like we do now."
Like many managers, he started as a farrowing technician and worked his way up. He's worked hard to always be accountable to himself and his team in every position he's filled.
"It's never forgetting the PPE, taking your time when loading animals and never getting complacent," said Mikey.
Sarah Mathany is the farrowing department head at Ringgold Sow Farm, one of Mikey's colleagues for seven years. She says she appreciates the support she gets from Mikey, especially his emphasis on training.
Mikey explained that creating a safety culture helps retain employees because they feel comfortable coming to work every day knowing they won't be asked to do something they don't have the experience or background knowledge to complete properly. Ringgold Sow Farm has created an excellent safety culture through proper training and an environment that encourages employees to speak up. They make sure the proper personal protective equipment (PPE) is available for every employee and always have extras on hand.
When a new employee is welcomed to the farm, the team always helps them with the processes and tasks first before asking them to do these procedures independently.
"We always want to figure out everyone's strengths and make sure they are comfortable," explained Sarah.
A new employee will get a 30-day, 60-day and 90-day review as well as extra safety training. All other employees annually update their animal caretaker logs that are specific to each department.
"Our farm foundation is the safety culture we've created; when we ensure the safety of our employees, everything else runs efficiently and smoothly," said Sarah.