"We come to work every day to give the best animal care we can," says Randy, a multiplication manager. "We stay focused on improving and winning SelectPride is an awesome plus for us."
Congratulations to Randy, Barry and Nate for taking the first-place multiplication grower spot in Q1 2021 SelectPride.
Multipliers are nurseries and grower farms that produce the gilts for gilt developers, and those gilts eventually go to our sow farms. "This is a critical component of the production system as it sets all of our farms up for future success," said Courtney, multiplication supervisor. "We know we have to stay focused on executing the details every day, and this team does a great job of that."
Courtney is referring to individual pig care, timely vaccinations, high attention to biosecurity and keeping the farms organized and well-maintained.
With a combined 50 years of experience at Iowa Select Farms, there is no question that the Cooper 2 team knows top notch pig care.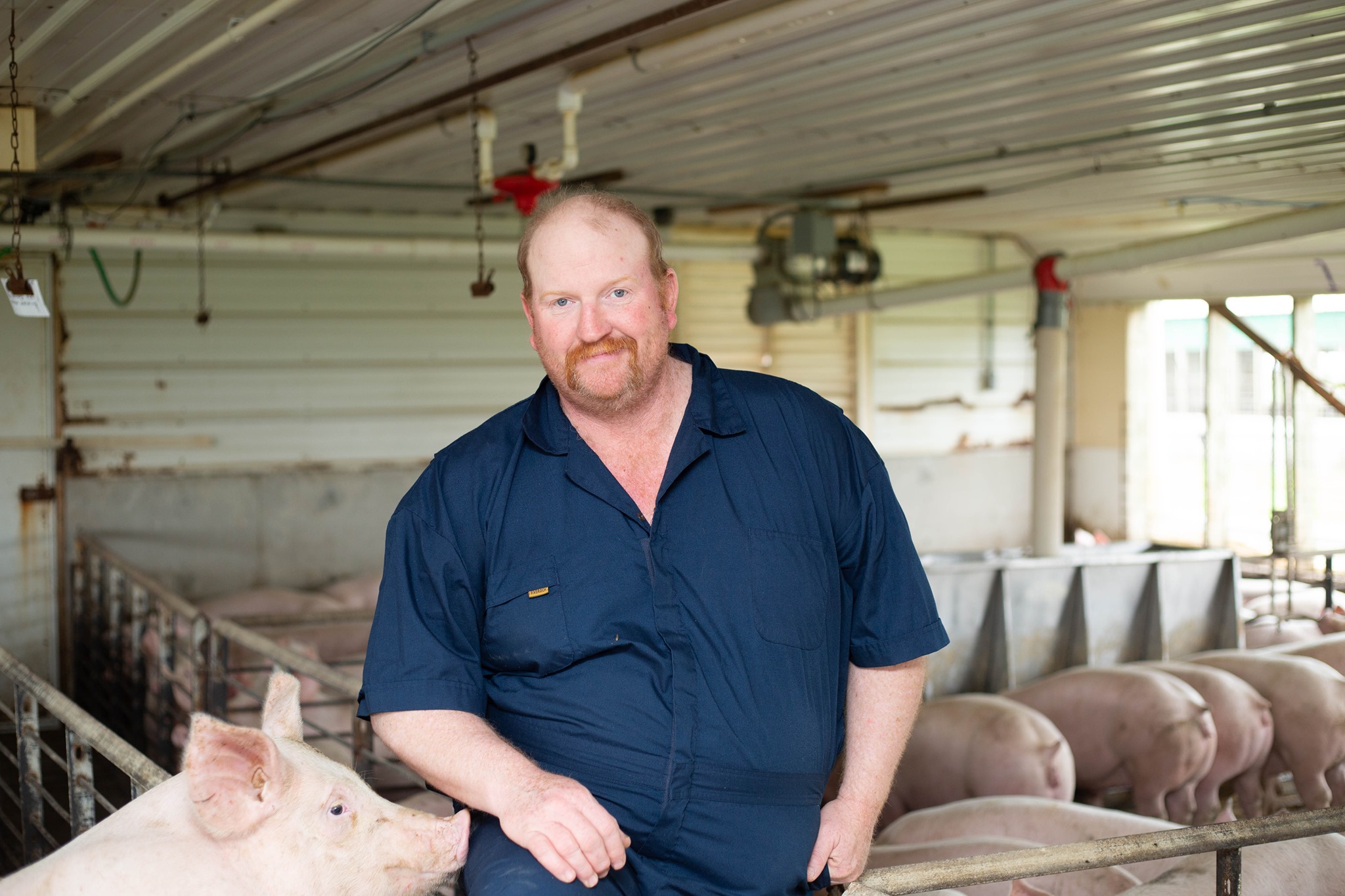 They attribute their first quarter win to the focus on consistency and their production philosophy of TheRightPig. This mantra of consistently providing the right care and space for the pigs, and making the right decisions for health, quality, age and individual care guides the multiplication team. Understanding the individual needs for each pig resulted in very healthy pigs and a successful beginning to the year.
"We work hard to grow the best pigs so our gilt developer units and sow farms can be successful as well," said Randy. "Doing our best helps the company and everyone as a result—it's a team effort!"
The three of them say that receiving this award is just a bonus and shows that they are moving in a positive direction at their farm.
While Randy, Barry and Nate are happy with their first quarter win, they are always looking ahead to the future. "Our goal now is to keep improving in animal health and testing new methods to see what works best for us and our pigs," said Barry. "The sky is the limit for us!"