Congratulations to manager Audrey along with Rob and Adam for taking home the Q1 first place Multiplication Nursery SelectPride win! Although Audrey is a longtime Iowa Select Farms employee and has been apart of many SelectPride victories, this is her first win as a manager where she's been at the farm for the entirety of the turn.
"That alone shows what a team player Audrey is," said Tysen, Multiplication Supervisor. "The reason that we move her around so much is because we can count on her to show up at a farm, take accountability and get it to a great place in a short period of time. She's a great asset to our team."
Together, Audrey, Rob and Adam have 30 years of combined experience working with pigs and have worked in nearly every area of production. They say the key to their success is learning each other's strengths and establishing clear expectations. Although they don't work together daily, when they are together, they are an efficient force to be reckoned with.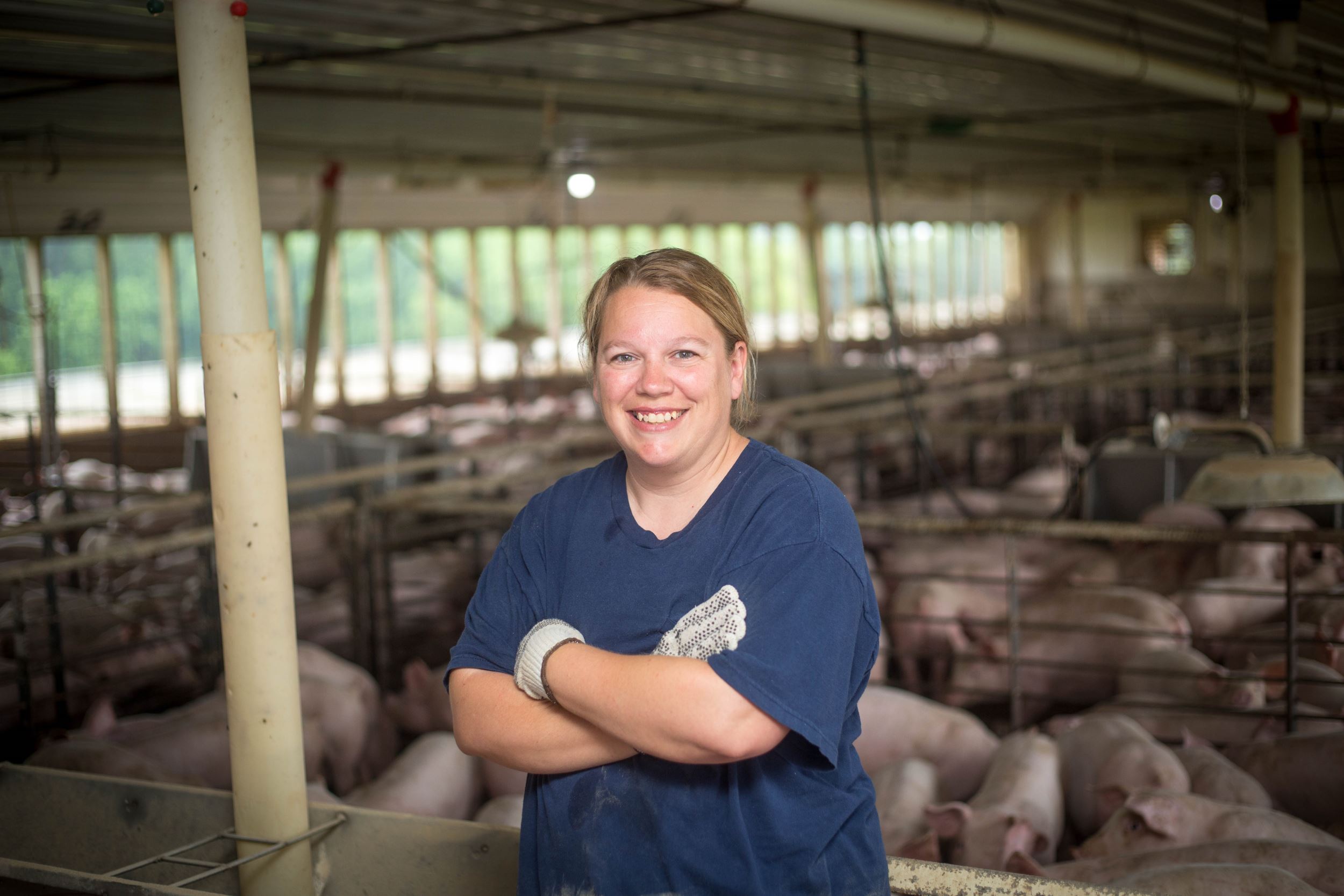 Audrey currently manages Blanchard M006 and Rasmussen M009, Rob manages Lynch M015 and all three help each other out when it comes to loading in and out, sorting animals and providing timely treatments. In addition to winning first place, Rob's farm, Lynch M015, tied for second with Cody at Lark M932.
"We may not be the most talkative bunch, but we've worked together for so long we've learned to expect what each other's next move is going to be," said Audrey. "As a manager, I appreciate having people as reliable and knowledgeable as Rob and Adam. Both of them have been around livestock nearly their entire lives and really know how to care for these animals. We all have our own strengths and balance each other out well."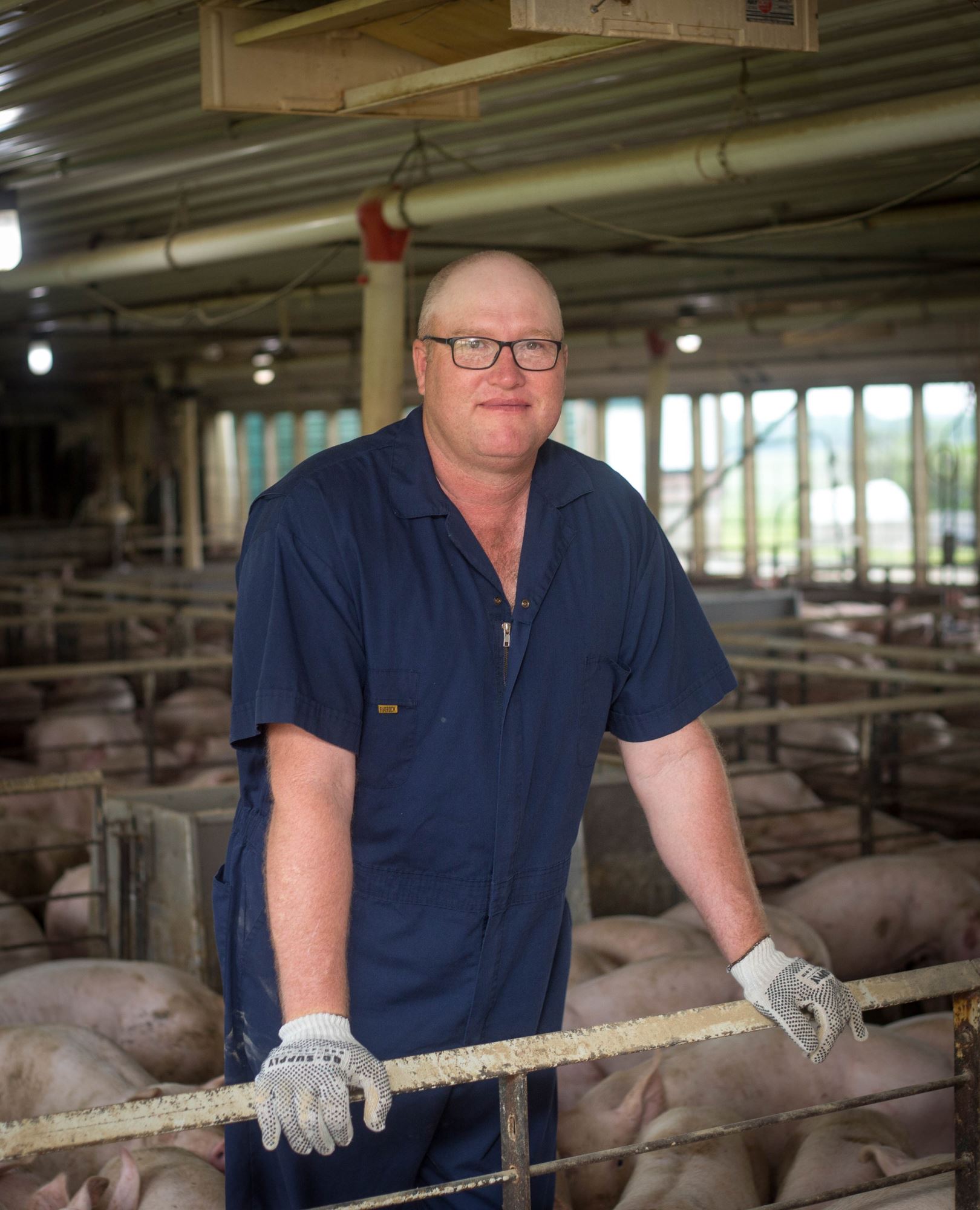 Most recently, the farm ended Q1 with impressive numbers including a 99.6% on their supervisor site visit, 98.5% on their Production Well-Being Assessment, 98.7% on their Biosecurity Assessment and 1.3% mortality.
When it comes to Audrey's style of management, Tysen said ownership is the first word that comes to mind. "I can't tell you the number of times I've been in a farm with Audrey and she refers to the pigs as 'my babies'", he chuckled. "She cares for the pigs like they were her own and it shows. She takes her role in providing them with excellent care very seriously."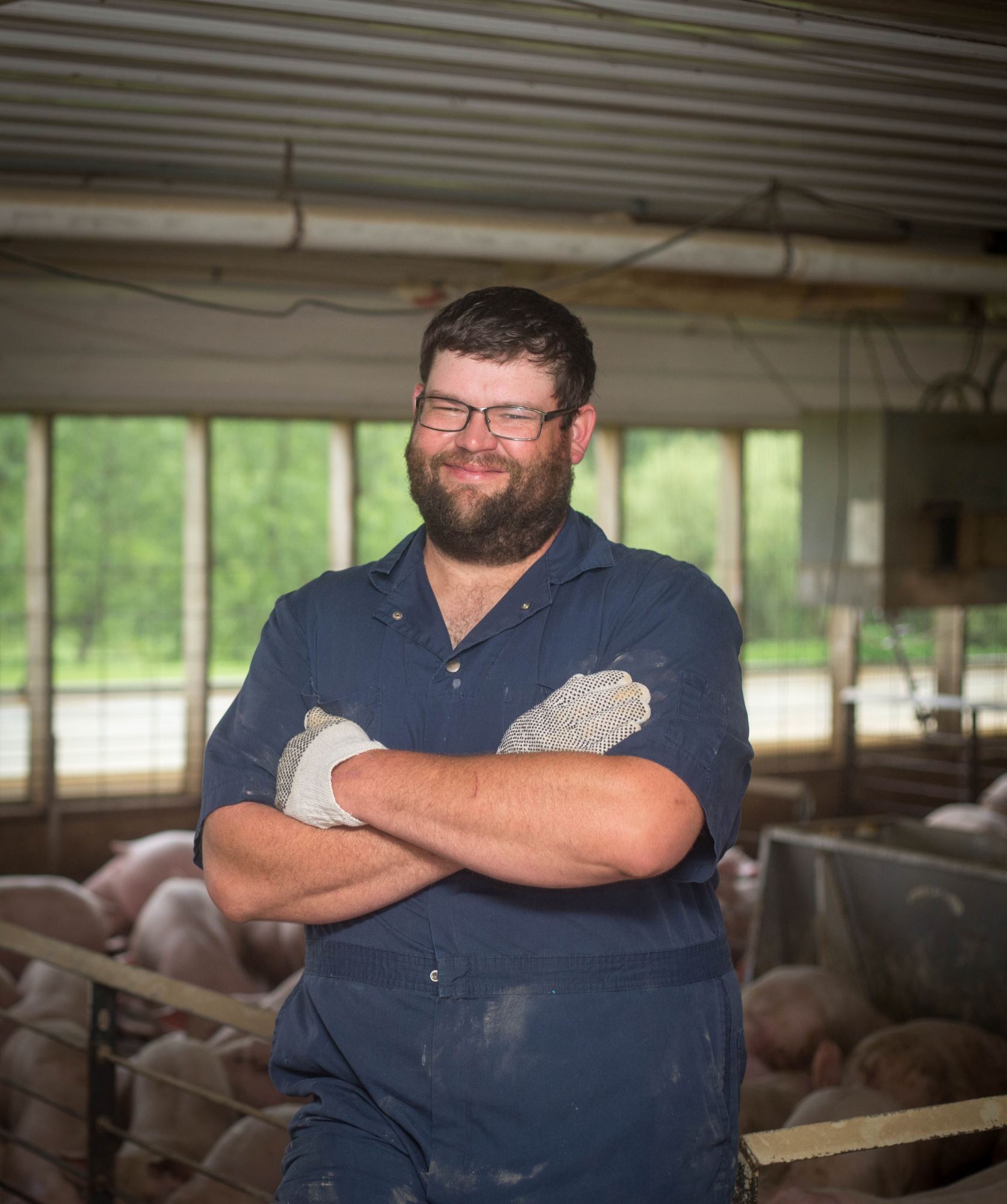 According to Shamus, DVM and Multiplication Director, this was a quarter unlike any other. "I continue to be extremely proud of all multiplication farms," he said. "COVID-19 has provided some unique challenges but our team, like all of Iowa Select Farms, has stepped up to do what's necessary for our pigs and people."
Congratulations to Audrey, Rob and Adam on your recent (and continued!) success. Keep up the great work.