Congratulations to all of our Q4 and overall SelectPride Award Winners. Follow along this week as we share results and stories on social media.
First up is Q4 Finishing Top Ten. According to Director of Grow-Finish, Allen Whiley, competition was especially close this quarter.
"When you look at this group of finishing supervisors you see people who are always willing to learn and better themselves," said Allen. "They truly care about our animals, people and Iowa Select Farms."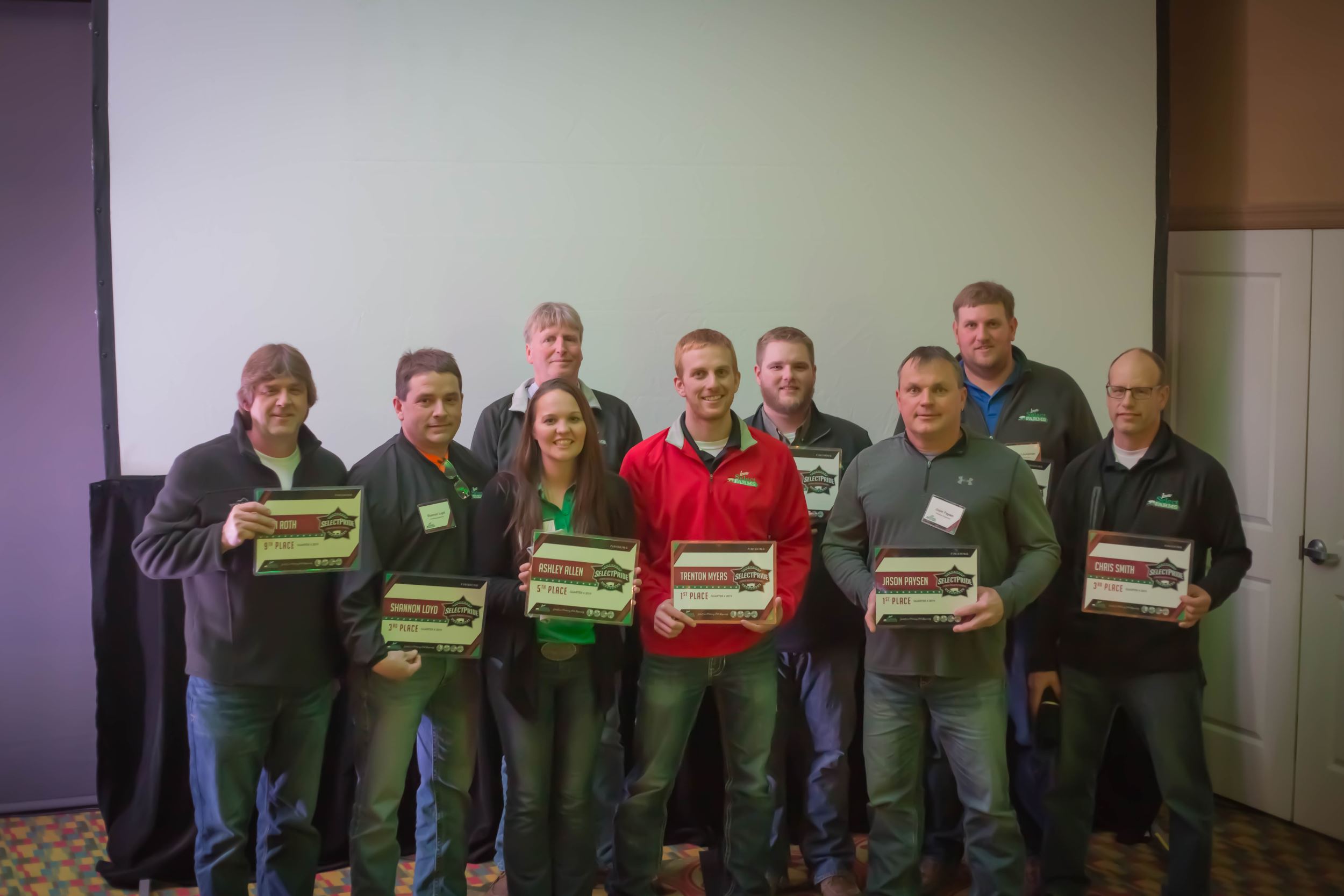 1st Plac⁠e—Trenton Myers
1st Place⁠—Jason Paysen
3rd Place⁠— Chris Smith
3rd Place⁠— Shannon Loyd
5th Place⁠— Josh Simon
5th Place⁠— Mike Lindaman
5th Place⁠— Ashley Allen
8th Place⁠— Zach Greiman
9th Place⁠— Dan Roth
10th Place⁠— Carl Smit
Congratulations to all winners!